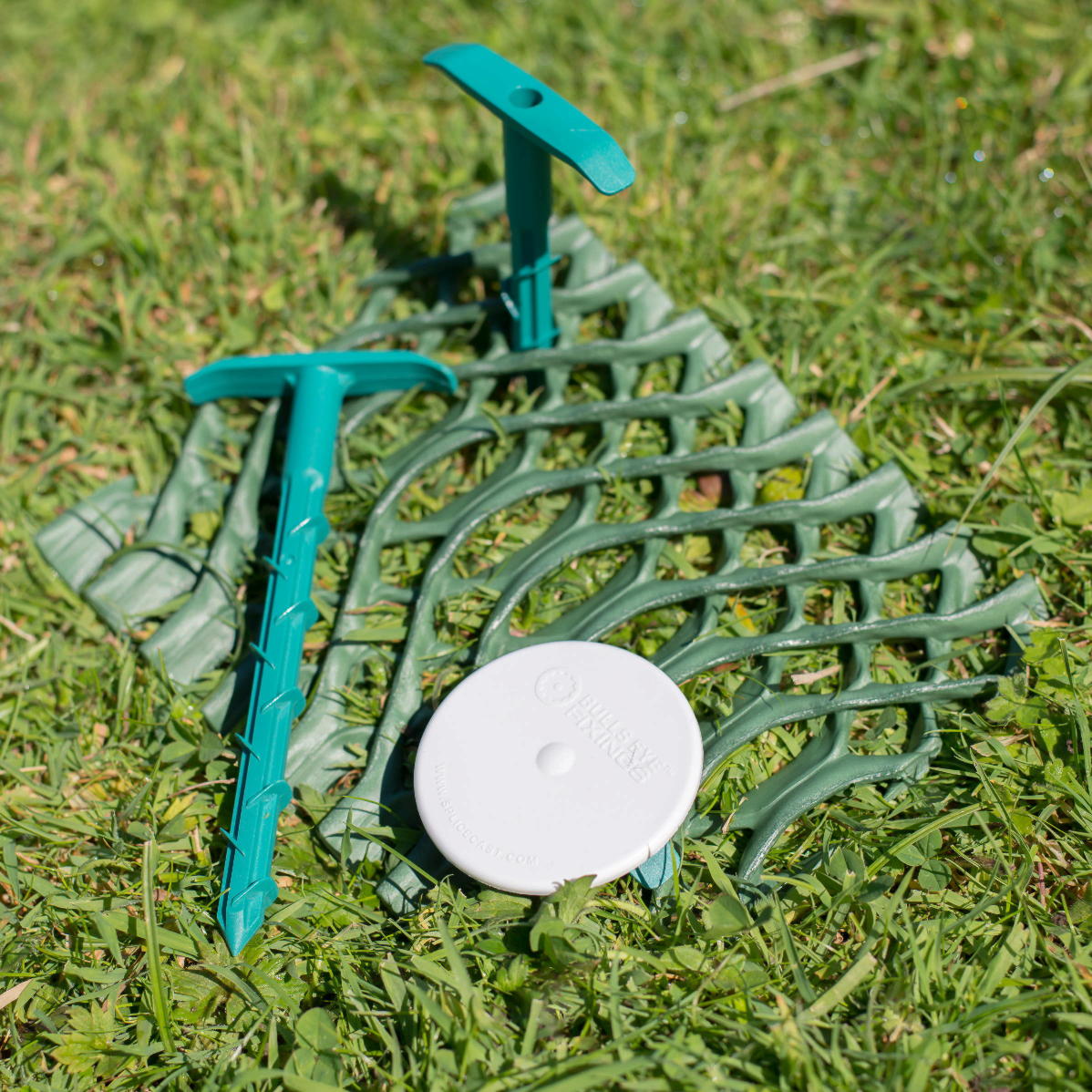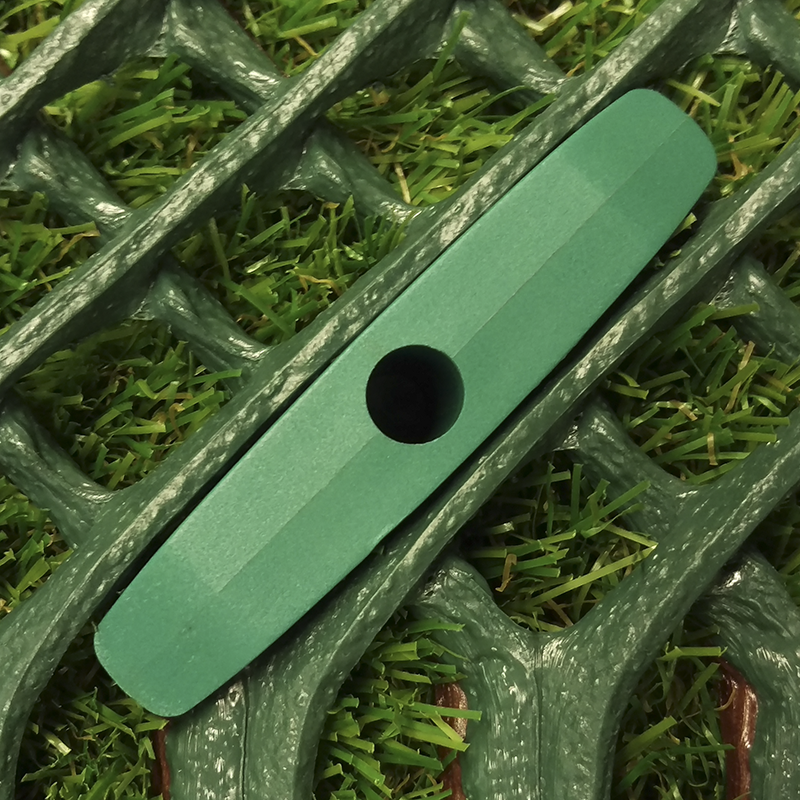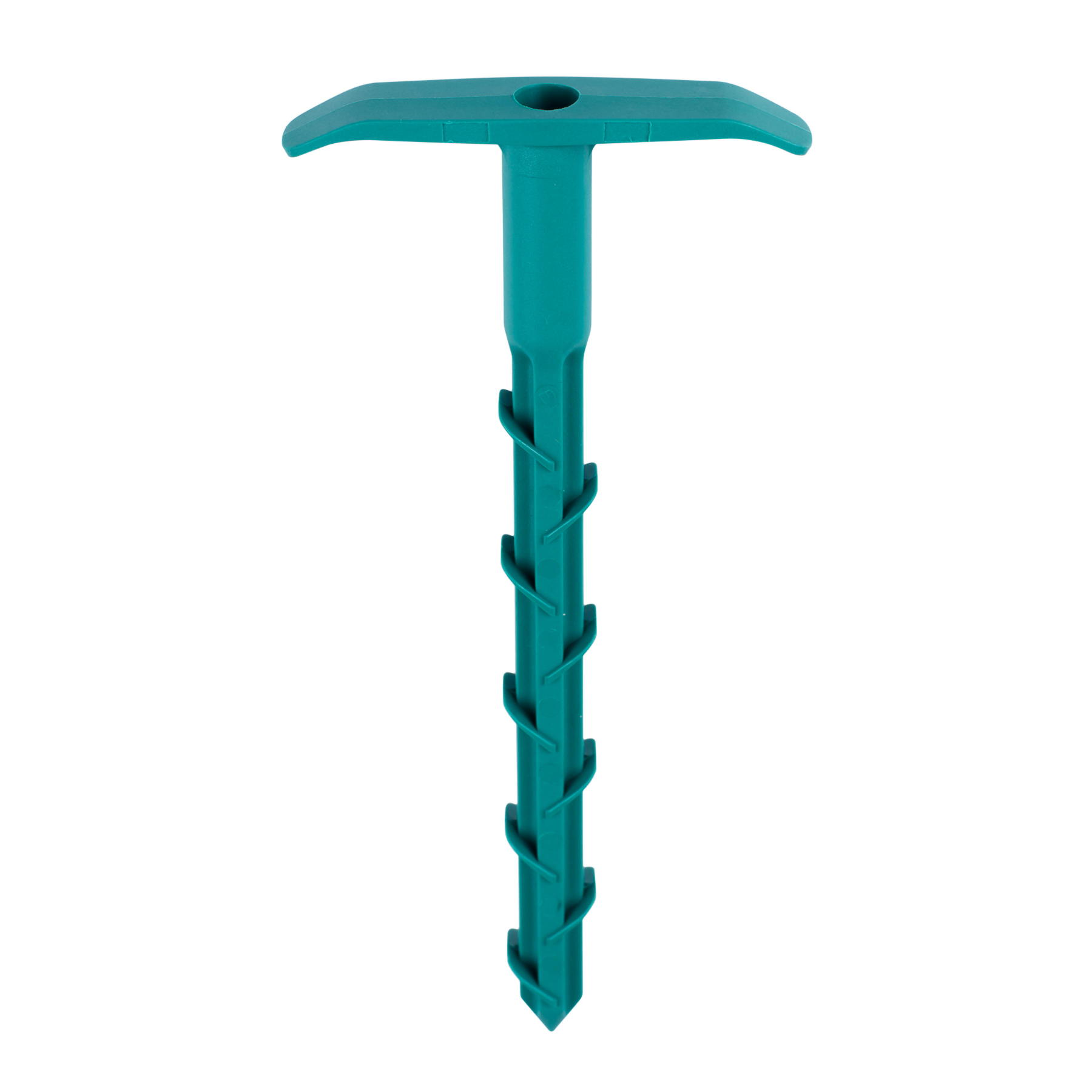 Description
Specification
Applications
Case Studies
Downloads
AnchorPeg: Premium Plastic Fixing Pegs
AnchorPeg is a fantastic alternative to U-Pins or J-Pins for the fixing of meshes such as the GrassMesh or TurfMesh ranges. Their unique design helps to prevent the mesh from raising upfrom the ground, and in order to remove the peg it must be worked loose. This is a huge benefit over traditional, straight or round pegs.

These plastic AnchorPegs are much safer to use in potentially hazardous areas or areas where there may be underground cables. As they have a low-profile head, they can be sunk almost entirely into the ground.

Anchor pegs can be used in conjunction with a round white disc, which fits into an integral hole at the top of the peg and used as delineators for the marking of parking bays, pathways or direction of traffic.

Resistant to impact and protected against UV radiation, these AnchorPegs really are the premium choice of fixing product for your mesh or geotextile product.

As always, if you're unsure about how to use any of our products or which products are the right ones for you, contact us today and one of our friendly team will help you find the best product for your needs.

| Specification | |
| --- | --- |
| Length | 160mm |
| Colour | Green |
| Material | Impact-resistant Polymer |
| UV Stability | UV Stable |
| Tensile Strain at Yield | 85MPA (2.5%) |
| Tensile Modulus | 6700MPA |
| Notched Impact Strength at 23 degrees | 9 kJ/m² |
GRASSMESH FIXING
TURFMESH FIXING



GEOTEXTILE FIXING
DELINEATION
AnchorPeg Downloads
Below you will find the documents available for AnchorPeg. These will open in a separate browser window.
To download, right click and select "Save Target As".