Showing all 7 results
About Drainage
We have sourced and currently stock the best drainage products manufactured from recycled materials. These selected products help ensure that every project you undertake is both SuDS compliant and environmentally friendly to help reduce surface water build up and the possibility of flooding. Flooding has become almost commonplace in urban areas and it is important that we begin to relieve the pressure on failing modern drainage systems. Our attenuation crates and drainage systems are suitable for use on almost all projects. Both are used to help create SuDS compliant areas which slowly drain water away naturally to prevent localised flooding through avoiding the use of overwhelmed drainage routes. You can learn more about our drainage products by reading on or clicking on the product of interest to yourself.
RecoCrate – Soakaway Crate
Our RecoCrate range of soakaway crates are versatile lightweight modular cells with high void ratios which are used for creating attenuation systems for landscaped areas. With varying weight baring capacities as high as 100 tonnes, these strong, eco-friendly and long lasting soakaway crates are ideal for use in residential, commercial, industrial and retail areas including driveways, car parks, gardens and more. Soakaways are used to create permeable infiltration schemes which are installed underground using pipes and permeable membranes to collect as much water as possible before slowly releasing water into the ground below at an acceptable rate. This is done whilst preventing the ingress of soil or sand particles to ensure the ground does not become waterlogged or potentially flood.
RecoDrain – Drainage System
Our RecoDrain is a strong, modular, innovative, easy to install and long lasting channel drainage solution which can be used for a wide range of applications. Being able to withstand up to 1.5 tonnes per 1m length and coming with a 10 year manufacturer guarantee, RecoDrain is an ideal drainage solution for a huge number of projects. From being used on car parks, domestic driveways, gardens, pathways and more, the RecoDrain will provide you with an effective drainage route which is easy to install and helps reduce surface water build up and prevent flooding.
For more information on our range of civil and drainage products or for some advice on which product would best suit your needs, please do not hesitate to contact us and speak to a member of our trained customer service team.
Related Blog Posts
To help our customers pick the right product and learn more about how our products can be used, we have compiled blogs which can be read by clicking the button below.
Surface flooding: The causes, the risks and the cures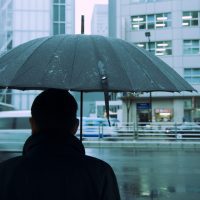 What causes surface flooding? Surface flooding happens when rain is so substantial that the ground cannot cope and drain water away quickly enough. In the instance of flooding, roads...
read more ❯
How To Lay A Gravel Driveway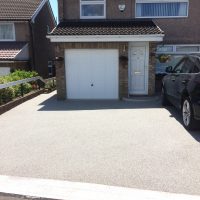 Gravel driveways are a low cost, easy to create, popular alternative to slabs or block paves. They allow an increase in creativity - as you can create a...
read more ❯
Soakaway Crates Email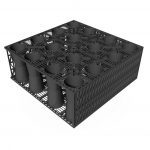 An email campaign outlining the benefits of using soakaway crates under any upcoming projects
read more ❯