Measuring, Marking and Levelling
Showing all 6 results
Measuring, Marking and Levelling
Measuring, marking and levelling can determine whether a project is a success or a failure. At GCL Products we have a range of levels, tape measures and brackets that can assist in ensuring the accuracy of your project. Perfect for measuring in building sites, woods, ceramics and for levelling doors or walls, our range is ideal for increasing precision. Find out more by calling us on 01246 418144.
Related Blog Posts
To help our customers pick the right product and learn more about how our products can be used, we have compiled blogs which can be read by clicking the button below.
SoRoTo Machinery for Plasterers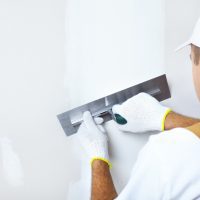 View SoRoTo Products A comprehensive guide to machinery for plastering A plaster mixer is an essential to create a durable and robust finish to existing drywall. Plastering is a process in...
read more ❯