Description
Specification
Applications
Case Studies
Downloads
TurfMesh: Grass Reinforcement Mesh
TurfMesh is a flexible grass protection mesh ideal for laying over large areas of existing grass or turf to create temporary car parking areas without losing the aesthetically pleasing effect of grass.
Made from polyethylene, the grass reinforcement mesh also has an EVA weave as an integral part of the mesh, which helps to create an anti-slip surface and has been tested to the British Standard BS7976-2. This plastic mesh is specifically designed to enable vehicles to pass over, and park on, existing or recently created grass or lawn areas.
Within our range we have three weights to help ensure we have a grass reinforcement mesh suitable for all applications.
TurfMesh 1000 most commonly used in applications of occasional use by light weight domestic vehicles.
Turfmesh 1400 is ideal for creating grassed car parking areas which are used on an occasional basis by heavy domestic vehicles or light commercial vehicles.
TurfMesh 1800 is ideal for use in field car parking areas being used on a regular basis buy both domestic and commercial vehicles.
For more information about our TurfMesh range and which product is most suitable for your applications, please contact one of technical team who can guide you to the correct product

Specification

TurfMesh 1000

TurfMesh 1400

TurfMesh 1800

Material
Polyethylene & EVA
Polyethylene & EVA
Polyethylene & EVA
Structure
Rhomboidal
Rhomboidal
Rhomboidal
Colour
Green & Brown
Green & Brown
Green & Brown
Weight
1.0kg/m²
1.4kg/m²
1.8kg/m²
MD Tensile Strength
6.5kN/m
9.5kN/m
11.5kN/m
MD Elongation
25%
25%
25%
Residual Thickness at 500 kPa
50%
50%
50%
Slip Resistance Test
BS7976:1-3
BS7976:1-3
BS7976:1-3
Thickness
9mm
11mm
13mm
Roll Sizes
1m x 10m
2m x 10m
2m x 20m
1m x 10m
2m x 10m
2m x 20m
1m x 10m
2m x 10m
2m x 20m
Roll Weight
1m x 10m
2m x 10m
2m x 20m

10kg
20kg
40kg

14kg
28kg
56kg

18kg
36kg
72kg
DOMESTIC GRAVEL CAR PARKING
COMMERCIAL CAR PARKING
HOT TUB BASES
GOLF BUGGY TRACKS
FOOTPATHS
CARAVAN HARD STANDING
EMERGENCY ACCESS ROUTES
PADDOCKS
OVERFLOW GRAVEL & GRASS CAR PARKS



LUNGING ARENAS
EQUESTRIAN SCHOOLS
MOTORHOME PITCHES
DRIVEWAYS
SHED BASES
FARM ACCESS ROUTES
GATED ENTRANCES
FESTIVAL & EVENT ARENAS
LOG CABIN BASES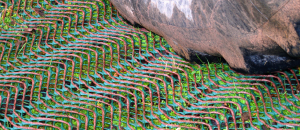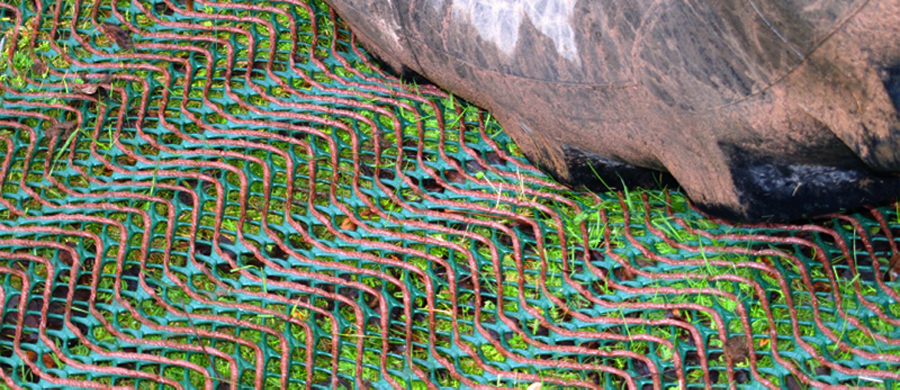 TurfMesh is a flexible grass reinforcement mesh ideal for creating temporary car parking, walkways and access routes areas without losing the aesthetically ...
Read More
Downloads
Below you will find the documents available for the TurfMesh range. These will open in a separate browser window.
To download, right click and select "Save Target As".