2017: A Fantastic Year for GCL Products Ltd
We began the year by being recognised by the local council and becoming a Chesterfield Champion! We have always done so and will continue to invest in the local area. This year we employed four new members of staff, two sales staff, a marketing assistant and a warehouse operative. All of our staff are from Chesterfield and surrounding areas who pride themselves on giving back to the local area.
As a business we have grown in more ways than just staff. We have seen a growth in our turnover of around 33% to roughly £2,000,000. We have increased our turnover every year since being established and aim to continue this trend for many years to come.
As well as growing financially and increasing our staff numbers, we have also invested heavily in new environmentally friendly products that fit in fantastically with our current products: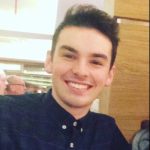 Callum joined us in February 2017 as a Digital Marketer. Callum assists our other Digital Marketer in the creation, issue & publication of authoritative, technical & engaging communications.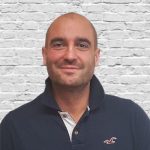 Jake joined us in April 2017 as a Brand Sales Specialist. Jake specialises in the sale of Resin Bound & SoRoTo Forced Action Mixers along side our fully recycled product range.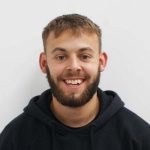 Ben joined us in May 2017 as a warehouse operative. Ben works with our two other warehouse staff to ensure all orders are sent out correctly, quickly and efficiently on both courier and pallet networks.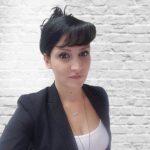 Cheryl joined us in November 2017 as an Internal Sales Consultant. Cheryl specialises in supplying our recycled product range to commercial customers in the groundworks, construction & landscaping sector.
Now whilst there has been lots of change and new introductions to GCL Products, one thing has stayed constant. Our fully recycled plastic paving grid, X-Grid®. In 2017 we manufactured 1,300,000 pieces of X-Grid®. That many pieces equates to 145,000 square metres! That is enough X-Grid® to cover Wembley Stadium's pitch over 20 times!
X-Grid® is by far our most popular product. It can hold up to 420 tonnes per sqm, is simple to install, UV & Weather Resistant and is made from 100% recycled plastic!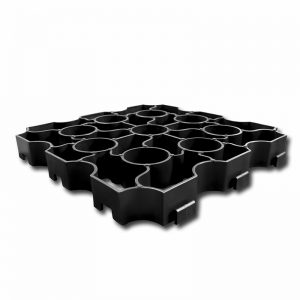 Elegrodeck, a luxury wood free and 100% recycled plastic decking board. Elegrodeck has a solid core and UV stabilised ultra-realistic wood effect veneer. It is also versatile product which can be used for balconies, walkways, decking, bridges, rooftop gardens, outside areas and penthouse apartments. With a sub-base system including matching fascia boards, Elegrodeck is perfect for installation anywhere in the garden, home or urban area.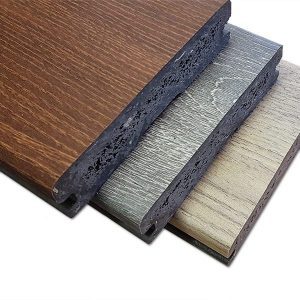 RecoDeck, a more affordable wood free and 100% recycled plastic decking board. RecoDeck can be used in place of traditional wooden products to create decking areas, balconies, walkways, terraces and much more. It provides a low maintenance, eco-friendly and far more durable solution compared to wooden products.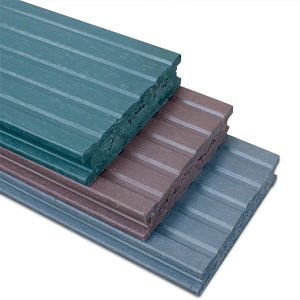 Plastic Lumber, available in a plastic timber profile and plastic tongue and groove style. Both are available in a multitude of colours (grey, black, brown and green) and are perfect for any project where wood or timber would traditionally be used. Our Plastic Lumber is also eco-friendly as it is made from 100% recycled plastic and is also very low-maintenance saving you time and effort.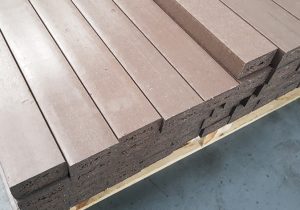 RecoPly, it is a robust, durable ply board sheet which has a coarse, textured underside and a smooth, finished upper surface. Our fully recycled PlyBoards have been proved to be resistant to water and moisture whilst removing any need of maintenance. RecoPly can be used in a number of ways from gardens & agricultural, furniture, cladding, and architectural to piling and much more.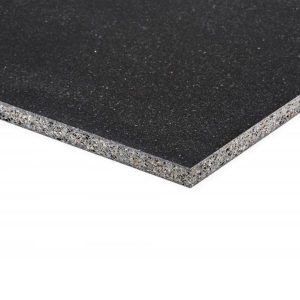 SoRoTo Forced Action Mixers
SoRoTo Mixers, during 2017 we became the UK's first and only SoRoTo approved sales, hire, service and repair centre. SoRoTo are the leading brand of forced action mixers for resin bound gravels, cement, liquid screed and mortar. Each mixer is built to the highest quality and are designed to withstand intensive use by professional contractors.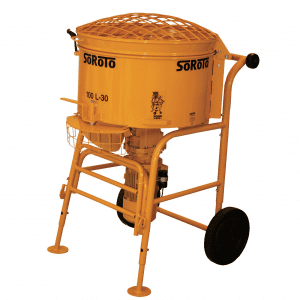 To enable us to store all of these new products with our existing products, we invested in a large storage expansion. We purchased new racking which was installed in one side of our warehouse to allow us to store our longer pallets high up and our taller pallets below these on the floor. To allow us to make the most of the racking we also invested in a new forklift truck that could manoeuvre down the aisles of racking and effectively reach and move each pallet.