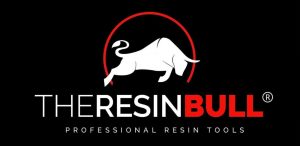 The Ultimate Guide to the Resin Bull 500LT
The Resin Bull are manufacturers of tools to benefit installations of resin bound stone driveways.
This is the only trowel which is specifically manufactured with resin bound gravel installation in mind. 
In the latest instalment of our Product Spotlight series, we'll take a look at The Resin Bull 500LT.
What is the Resin Bull 500LT?
The Resin Bull 500LT is designed by resin bound contractors for resin bound contractors.
It is a double-handled trowels featuring a durable steel blade and two rounded edges. It is ideal for resin bound gravel applications.
The trowel features dual handles which creates additional control and comfort. It means it is easy to detect areas of unevenness in the surface.
Where is the Resin Bull 500LT used?
The 500LT is a great tool for finishing detail.
The float has one rounded end and one end which is pointed. This means resin bound gravel installers can get into compact corners and tight spaces.
It is lightweight and has two handles, making it a great allrounder for any application.
What are the key features of the Resin Bull 500LT?
The Resin Bull 500LT has the following benefits:
Dual handle: This provides the user with greater control and comfort.
Durable steel blade and aluminium shank: This strong tool is built to withstand long-lasting continuous use.
500mm length: The ideal size of most gravel resin bound applications.
Rounded both ends: This allows the user to compaction and ensures it is ideal for final details.
Super lightweight designs: This makes the trowel easy to transport and use with ease, enabling the user to finish the job quickly and easily.