Project Brief: Create a strong, supportive and permeable flooring under a fitness tree
Total Project Area: 0.75m² Per Fitness Tree
Products Used: Rubber grass mats & plastic fixing pegs
A case study coming courtesy of fitness equipment company, Fitness Tree, who required a suitable flooring solution installed under their innovative exercise rig. A flooring product that would 1. Allow drainage to prevent localised flooding, 2. Protect grass and prevent turf from being destroyed, 3. Giving sufficient support to the user, were absolutely vital to helping the exercise perform as well as it could all year round.
Read on to see which product the team at Fitness Tree decided to use:
Fitness Trees are easy to use, effective and accessible home based fitness stations. Manufactured from play quality timber, each fitness tree comes equipped with a height adjustable and multi-purpose galvanised steel exercise attachment branch. With each purchase of a Fitness Tree you receive a bodyweight, suspension and resistance trainer exercise manual to show you all of the exercise you can perform to get the most out of your new fitness equipment.

With over 100 different exercises, the Fitness tree is a fantastic choice for home fitness as you can work all the muscles you do at the gym without the commuting! Fitness Trees are very easy to install too, simply dig a hole one metre deep, put your fitness tree into the hole and postcrete to ensure the rig will not move when in use.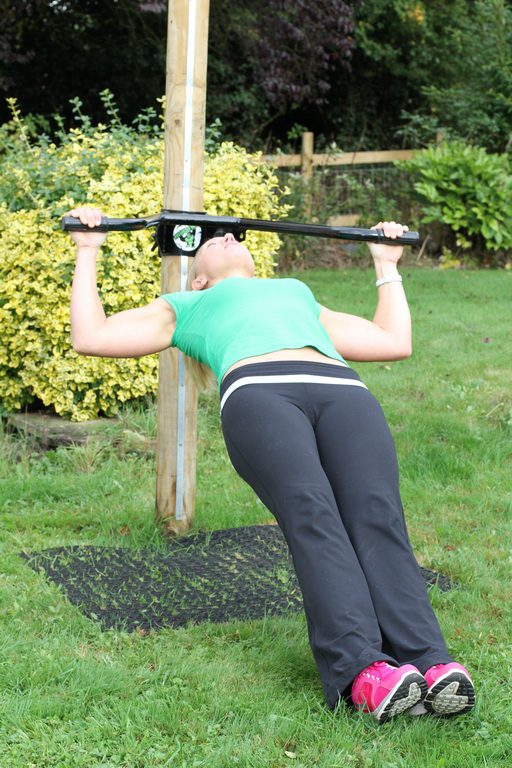 Our grass protection mats are manufactured from 100% recycled rubber and available in either 16mm thickness or 23mm thickness. The mats have been specially designed with holes throughout the mat to allow efficient drainage and promote grass growth. After around a month with correct treatment, the grass below the mat will begin to grow as normal and the mats become almost invisible making it an effective and discreet product.
Tested with a critical fall height of 1m (16mm) and 3.3m (23mm), you can rest assured that should any trips or falls occur from the Fitness Tree that you will have a much safer landing that just grass. On top of all of these benefits, rubber grass mats are also very simple to install too. Each mat can be cut and trimmed using sharp scissors before being secured into the ground below using a few plastic pegs to hold them in place. See below how Fitness Tree installed our grass mats under their exercise rig.
Installing Grass Mats Under The Fitness Trees
After researching and discovering the previously mentioned benefits of our rubber grass mats, Fitness Tree began ordering mats regularly from us for use on their installations. Once unpacked, the mats were cut in half to create two smaller mats that would be used on two fitness rigs. When it came to installing the mats on site, the fitness tree would be installed first before a rubber grass mat would be laid in front of the rig and secured into the ground using at least 4 plastic fixing pegs through the holes in the mat to prevent movement when being walked/run/exercised on.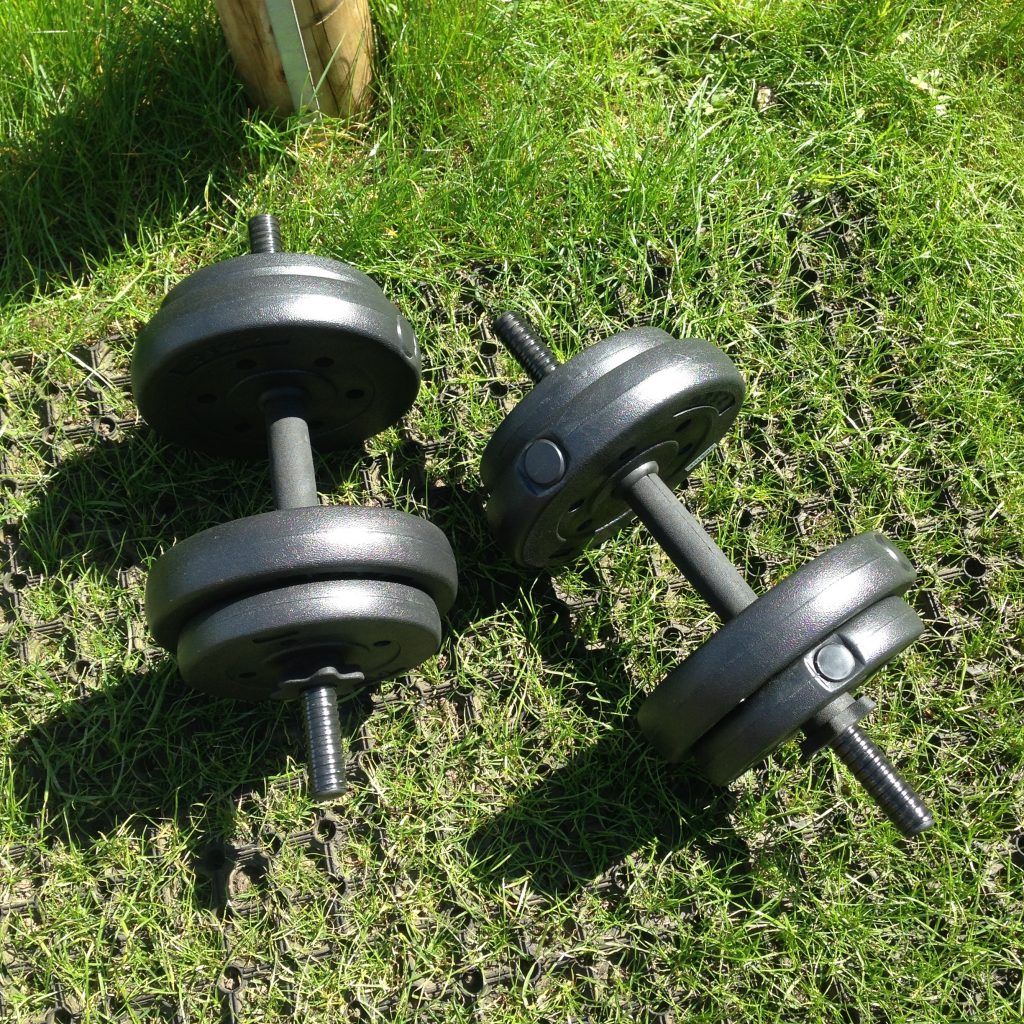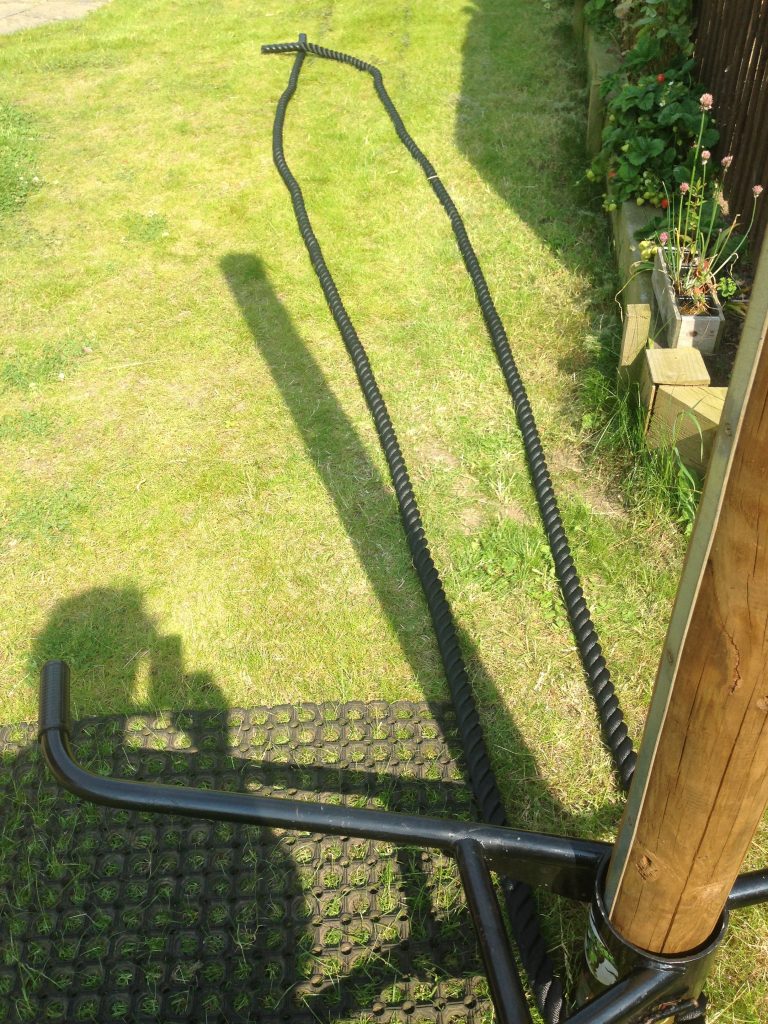 Martin is very pleased with the rubber grass mats provided by us that the company install regularly under their Fitness Tree. He is delighted with how each mat has performed and protected the grass from users of their innovative exercise rigs.
Martin told us: "In order to protect the grass while training, Fitness Trees rely heavily on the large heavy duty rubber grass protection mats provided by MatsGrids. They allow the grass to grow through the mat which provides a protective layer. Working out most days on the Fitness Tree will take its toll on the grass if it is not protected."
For more information on the Fitness Tree visit their website to discover how you could get your hands on your very own exercise rig. Should you have questions regarding rubber grass mats or any of our other products then please do not hesitate to contact us.
16mm and 23mm Rubber Grass Mats available now, click the button below to find out more and request a quote!