Project Brief: To create an attractive, low-maintenance and permeable pathway and patio
Total Project Area: 85m² Path & 16m² Patio
Products Used: PermaBound Springtime resin bound gravel & soroto forced action mixer
In this case study, we delve into the exciting journey of a recent project that involved the installation of an 85m² Springtime resin bound gravel pathway and a 16m² patio.
With the selection of the stunning Springtime blend and a dedicated three-man team, this project showcases the art of transforming outdoor spaces with the use of high-quality materials and a skilled crew with years of experience in resin bound gravel installations.
Springtime is a unique blend that brings a breath of fresh air to outdoor spaces with its vibrant and natural appearance. The customer decided on Springtime thanks to its beautiful mix of golden, brown, white and red aggregates that create a traditional colour blend ideal for their countryside setting.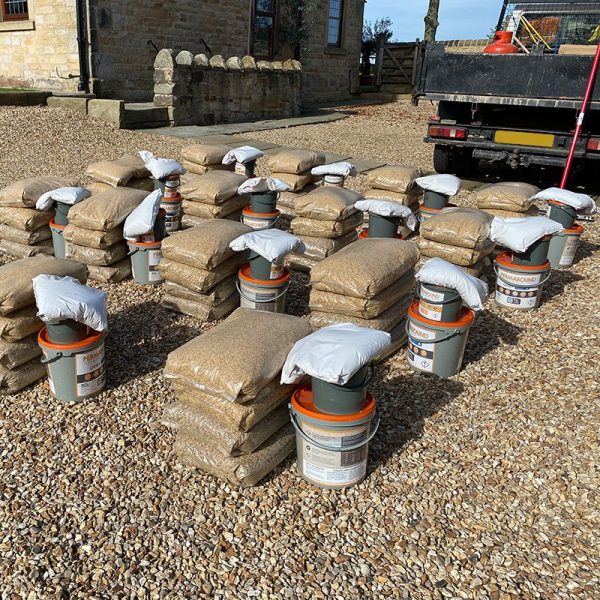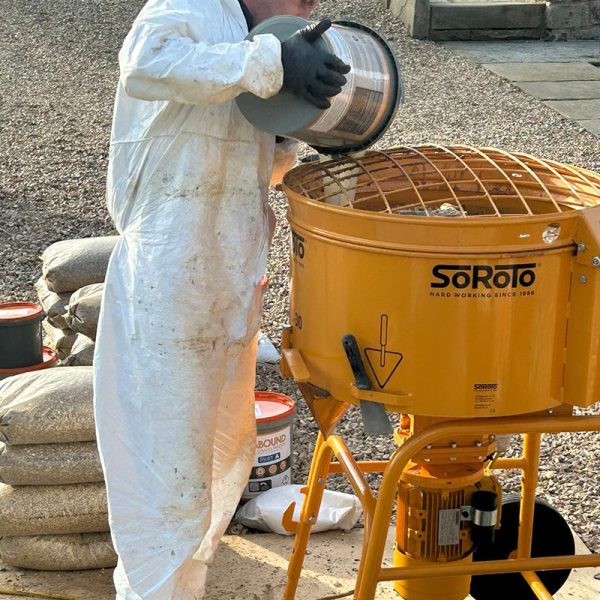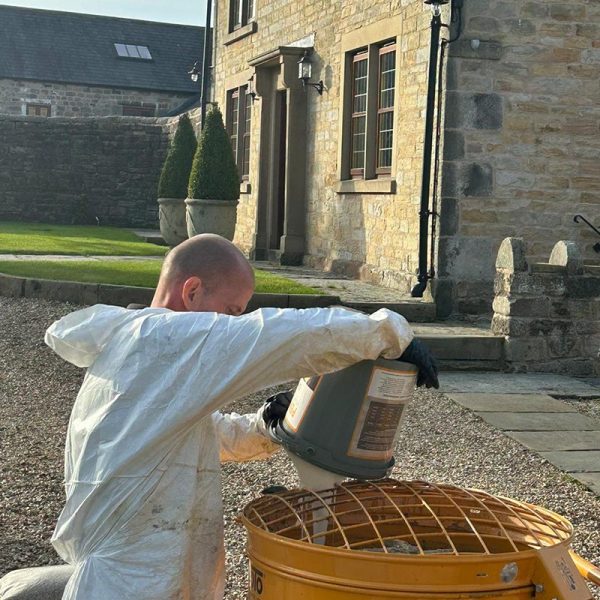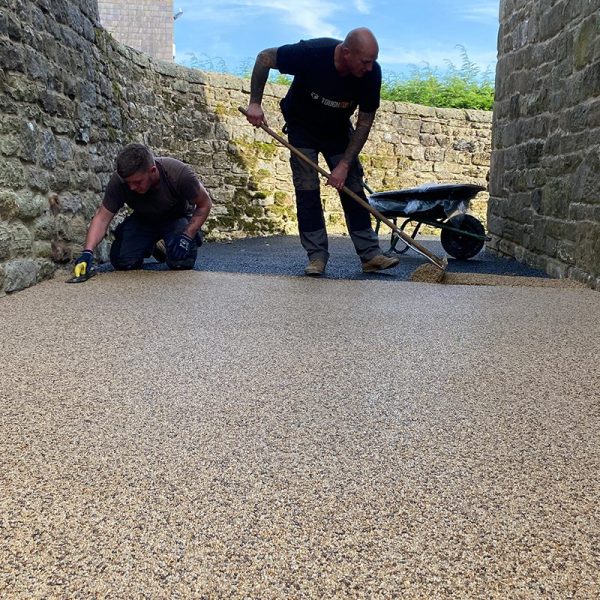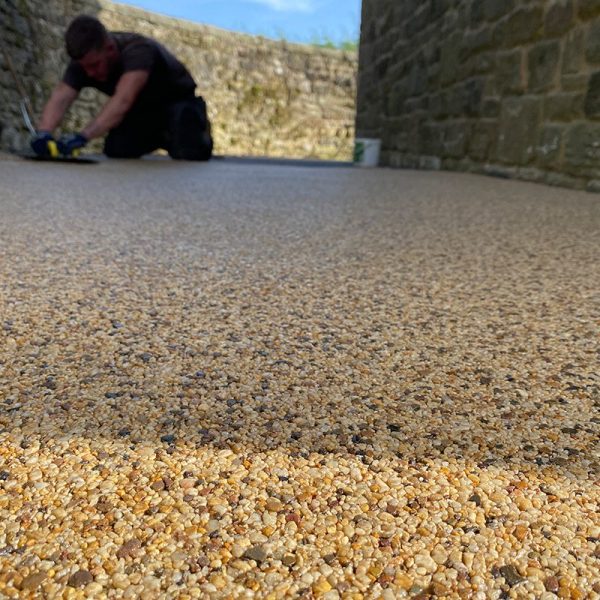 Resin Bound Gravel Installation Process
This installation was carried out by the three man team of AH Paving, demonstrating their excellent teamwork and precise workmanship, honed through years of experience.
The first member of the team meticulously controlled the material mixing. He created a textbook set up of their mixes with each stack featuring; a PermaBound resin binder, four bags of gravel from large to small and a bag of KLCP sand. He then added the gravel, resin and sand to their SoRoTo forced action mixer, mixing each batch for exactly the same amount of time before emptying the mixed material into a wheelbarrow and transporting to the installation area.
The second team member took on the role of roughly spreading the mixed material using a spazzle. This step is vital in ensuring an even distribution of material across the surface and creating a well-compacted resin bound surface. The spazzle's unique design makes this stage of the installation both swift and accurate.
The third team member then took over, showcasing their craftsmanship by hand-troweling the surface with the use of a The Resin Bull 500LT+ trowel. This step is critical in achieving a compact, level and smooth finish. The expertise of the installers shone through in every stroke, creating a seamless and elegant finish.
This process was repeated until both the path and patio were complete. The teams attention to detail ensured they produced a stunning, uniform surface for their customer which would stand the test of time.
AH Paving and their customer are delighted with the outcome of this stunning Springtime resin bound gravel installation! The pathway and patio area have been transformed with the use of PermaBound material! The pathway and patio space now exude a sense of natural beauty, offering an attractive, permeable and low-maintenance surface for years to come.
If you're considering a resin bound gravel surface for your home or commercial property, the PermaBound team and our huge number of approved installers, based all around the UK, are ready to bring your vision to life.
Please contact us by calling 01246 418144 or LiveChat with us during office hours, outside of these times you can leave us a message.