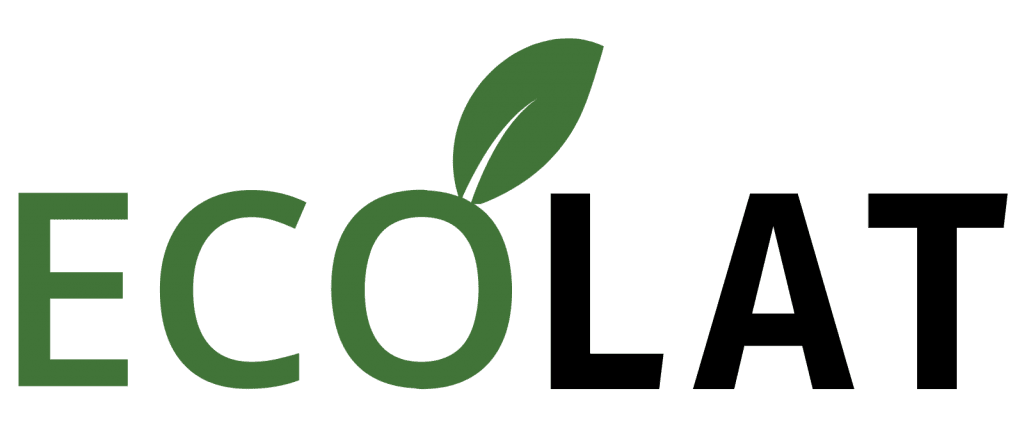 EcoLat is a strong, flexible, attractive and easy to install edging system manufactured from 100% recycled post consumer plastic. This effective edging system is available in either grey or brown and in a number of different lengths dependent on your needs. The lengths vary from 25m long to 2m long so you can purchase the correct amount for your upcoming project to reduce waste.
The strength and flexibility of this edging allow you to create beautiful and long lasting separations between two areas such as flower beds, garden boarders, grassed areas, gravel paths, patios, driveways and so many more landscaped areas. Due to being manufactured from recycled plastic, EcoLat is also UV and weather resistant meaning it will not be affected by adverse weather and the suns rays which can negatively affect other products.

As it can be contoured to fit the shape of all most any project, you are able to create any design you are wanting from a straight edge to a curved path running through a garden.
EcoLat is easy to install thanks to the specially designed anchors EcoPics. Simply dig a trench where the EcoLat is to be placed before placing into the trench. Install the EcoPics directly behind the EcoLat at 1m intervals before screwing the two together and back filling to give you a strong and smooth edging.
This first case study comes from a domestic client who wanted to transform their small front garden from an empty patch into a decorative area where they could begin growing plants and flowers. The idea was to have gravel and soil segments where the plants could be put both in soil and in large plant pots surrounded by different coloured gravel. To achieve such a plan, a strong and flexible edging system was required to separate each section. To achieve such a separation, EcoLat was chosen to ensure there was a solid edging in place and the materials in each segment would not migrate.
As you can see from the images, the EcoLat was contoured into almost semi-circles to create a number of sections. The pieces of edging were installed just as described above by putting the edging in place, screwing to an EcoPic and backfilling. This process was very simple thanks to EcoLat being a lightweight, easy to contour and install product.
Finally, with the edging in place each segment was filled with either gravel and a plant pot placed in the middle or filled with soil and flowers planted.

A fantastic project completed with almost no issues thanks to EcoLat.
Creating A Path In Garden
This second case study is also a domestic client who wanted to completely transform their back garden from just a grassed area in a decorative area with a path, flowers, plants and accessories all around. They decided on a design that incorporated a bending path running through the garden which lead to a piece of stone work and had flowers and plants running down the outside of the area.
To ensure the path was kept separated from the existing turf and soil, a good edging product was required to prevent migration. As you can see, EcoLat was chosen and contoured to match the shape of the 20mm deep dug out path with ease. The in place EcoLat was then secured using EcoPics which we hammered in just behind the edging and fixed using a screw. All that was left to do was to fill the path with white granite gravel and the path was complete.
A stone centre piece was then installed along with plant pots, a bird bath and lots of plants and flowers. The transformation from the first image to the second is amazing with EcoLat being the strong, flexible, long lasting and attractive backbone of the project!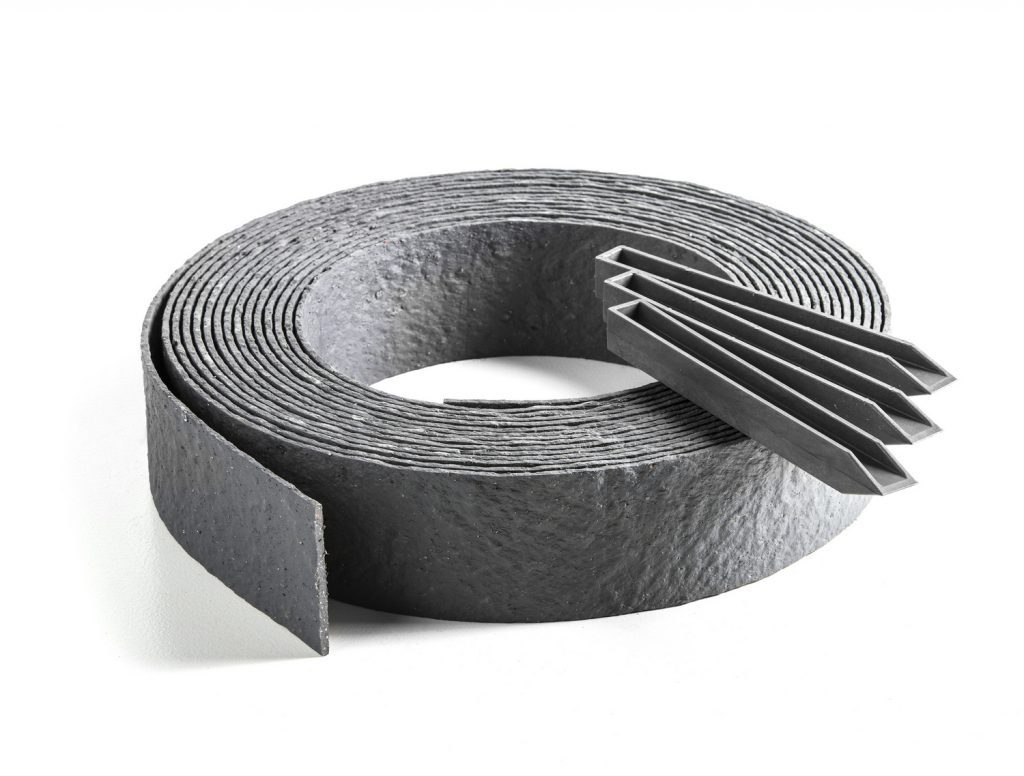 EcoLat is an excellent edging product with so many benefits and applications it can be used on so many projects to create strong, long lasting and attractive separations. For more information take a look at our EcoLat product page or if you have questions regarding any of our other products then please do not hesitate to
contact us
and a member of our knowledgeable and helpful team will be able to assist you.