choosing the forced action mixer
Forced Action Mixers are used to combine almot any multi-part construction materials.
Mixing materials can include lime putty, render, resin bound gravel, sand and cements, paints, epoxy resins, mortar, concrete and screed.
The ability to mix all of these different materials eliminates the need to carry around several different types of machinery which are often too heavy, bulky, noisy, unpredictable or inefficient.
A forced action mixer can be one of the largest outlays to your business.
When deciding on the best mixer it is important to choose a product that is high performing, durable, has longevity and there is support available in case anything goes wrong.
Service life: The higher the service life, the greater the confidence in the mixer. This includes the length of warranty, technical support and access to spare parts. SoRoTo Mixers have a 24-month warranty (twice the industry standard), access to technical advance and spare parts in the UK for quick and easy access.
Product features: To mix a solution such as resin bound, you need an extremely powerful mixer, but one that meets capabilities so that you don't need to invest in an additional transformer. The SoRoTo 100L is ideal for mixing average sized resin. It is one size fits all as the 1.1kW motor allows the use of a standard transformer and no extra response. 
Price: The forced action mixer should give value for money. The SoRoTo 100L is an affordable product on the market and with high quality to match.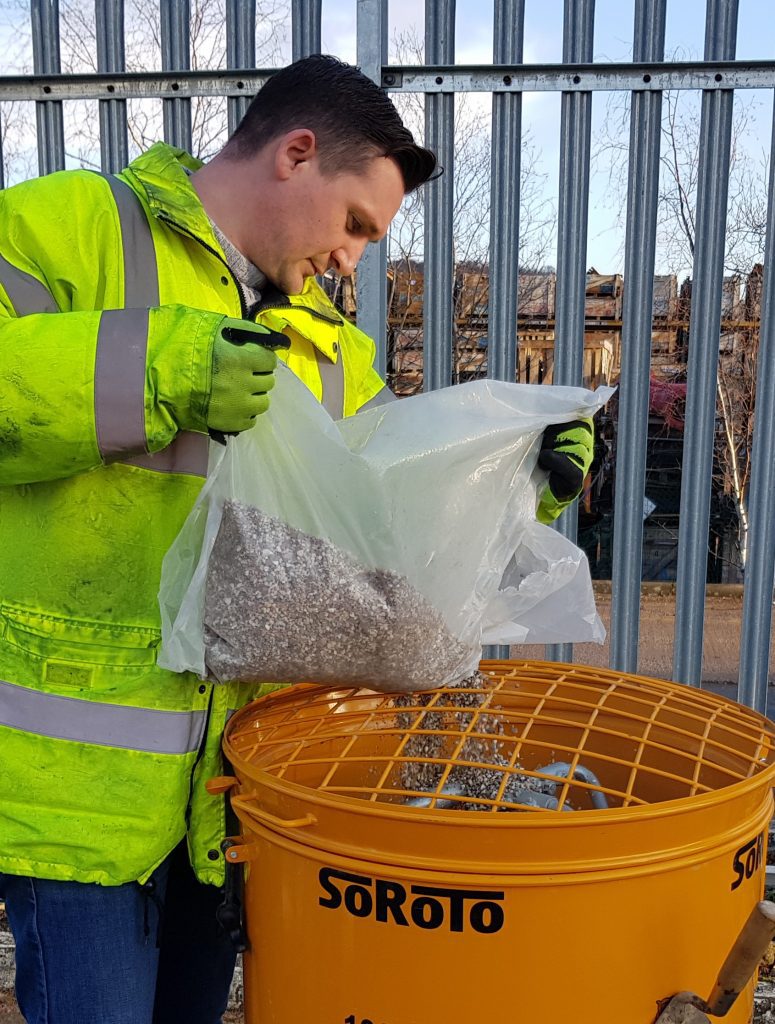 The forced action mixer is one of the largest outlays to your business. Their ability to mix a huge range of materials ensure they are indispensable to many industries.
The best forced action mixer for your needs depends on the quantity of materials that you are mixing and your required features, such as the need to transport the mixer by crane around a building site.
SoRoTo has 35 years of experience in manufacturing and supply. They offer a wide range of features including a durable design and easy transportation.
Additional features, such as an optional dust controller can be added to improve workplace health. Rubber paddles can also be added to improve the lifespan of the mixer.
Choose from a forced action mixer that is built for easy portability to our largest mixers suitable for mixing up to 650kg on building sites.
For more information give us a call.