Two rubber surfaces, ideal for playgrounds & paths:
but which is best?
Rubber grass mats and rubber mulch are actually very similar surfacing materials: both are used in similar settings such as playgrounds, forming paths and trackways; both are (obviously) made of rubber and can help to protect against serious human injury following a fall from height. Whilst being similar they do have their own benefits which could mean one is more suitable for specific applications.
You may be wondering which is better for you and your upcoming project? Let's take a closer look at both to help answer your question!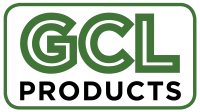 Rubber grass mats are the more simple of the two options. Simply laid on the ground, fixed down with plastic pegs and cable tied to each other, a single person can install around 80-100m² per hour. There's practically no preparation needed prior to installation and once laid, grass mats will start doing their job immediately. They can be cut to fit around new or existing play equipment or street furniture, making them suitable for both new sites and for retrofitting.
They offer critical fall height protection up to 2.2m when the 23mm thickness mat is installed over soil, so if there's equipment taller than 2.2m, these might not be the choice for you.
Rubber mulch is practically the ultimate in playground surfacing and works fantastically as a path too, thanks to its natural look and durable, anti-slip nature. Manufactured from recycled rubber and dyed in a wide range of colours, providing a both subtle and vibrant surfacing solution, rubber mulch can transform almost any area in an instant.
Typically mixed with a resin binder to hold it in place, the depth of SBR & rubber mulch can be varied to achieve a critical fall height rating of practically any magnitude. It can be laid in both new projects and retrofitted as it is simply mixed in a forced action mixer and trowelled onto the ground.
When choosing the most suitable rubber solution for your project it is worthwhile taking into account your budget, the installation methods, product safety features, durability & maintenance. By comparing the two products on these factors and beginning to see which would be the most suitable for your upcoming project, you can then move into the next phase of your work.
As always, if you would like any advice on the suitability of any of our rubber products for your project, please do not hesitate to contact Neal Gaskell, our Safety Surfacing Sales Specialist.
You can call Neal on 01246 418144 or LiveChat with him during office hours, outside of these times you can leave a message and you will be contacted upon our return to the office.