The original forced action mixer
SoRoTo is the original forced action mixer.
With 35 years' experience SoRoTo machines are built to be durable and stand the test of time. 
SoRoTo spare parts are stocked around the UK so it is easy to keep the mixer in great condition. 
However, there are advantages to choosing a new forced action mixer. This blog post explains.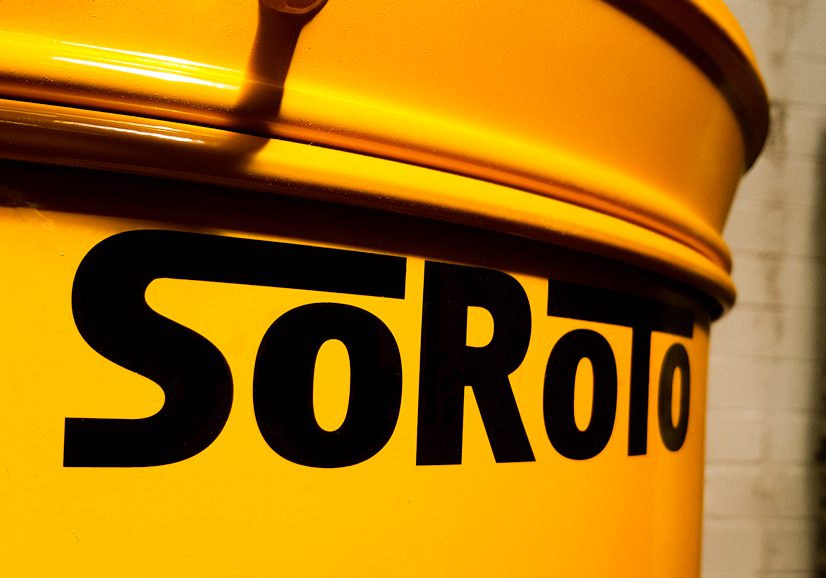 What to consider before choosing a used forced action mixer
Used forced action mixers may have been built to stand the test of time, but you cannot be sure how the mixer has been looked after previously.
It is important to try to check the mixer out for yourself – otherwise ask for images or a video.
It is important to take a close look at the general appearance of the machine, including:
The machine in action
The motor switch
The gear motor and the capacitors
The safety switch
The mixer drum
The mixer arms
The welds
Take a look at the checklist below for more information.
Checklist when choosing a used forced action mixer
Advantages of choosing a new forced action mixer
A new forced action mixer provides a lot of benefits, including reducing the risks of a fault.
New mixers are built from the newest technology, have been recently tested to high standards and are covered by a two year warranty.
Find out more information below.


SoRoTo mixers emphase the importance of quality, durability and efficiency.
It takes three years to develop a new machine or part, as a series of components are tried and tested before we choose one that meets all our demands.
The machines are built to withstand the toughest conditions on building sites.
All machinery is thoroughly tested before going to the market.
SoRoTo mixers are constructed to withstand the harshest conditions on construction sites and stand the test of time.
The mixers have a proven record of being able to last – to the extent that we offer a two year warranty on mixers. This is double the industry standard.
During this warranty period, we will repair or replace at no charge, products or parts that are defective because or improper material or manufacture. Find out more by clicking the link below.
We have a range of SoRoTo mixers to meet your needs.
SoRoTo 40L: The SoRoTo 40L compact mixer is ideal for plaster, concrete or screed. It is built for easy transportation with fitted wheels and weighs just 64kg so you can take it where you need it.
SoRoTo 120L: The 120L is a versatile and effective mixer for almost any mixing job. It has a mixing capacity of 120 litres and can be used for the biggest and most awkward jobs. Ideal for contractors who need a machine that is high-capacity, efficient, portable and reliable.
SoRoTo 200L: The 200L is a large and efficient mixer ideal for larger projects. It has a huge mixing size but remains easily transported and can be used on slanted and hard areas. It is a rugged, durable design for harsh building environments.
To find out more information call us on 01246 418144.
Alternatively, contact us on webchat or email us here.