Showing 1–20 of 27 results
Premium, stunning artificial grass for gardens, outdoor spaces and landscaping
At GCL Products we stock a stunning range of strong, long-lasting, pet friendly artificial grass. It is ideal for making any garden or outdoor space look luscious and green without minimal effort or time. It is easy to install, appealing and accessible all year round, and a low maintenance solution for any busy home. Artificial grass is the answer to a high quality, great looking garden that accommodates modern, busy 21st century lifestyles. It is hugely versatile and can be used in almost any settings. It may be most commonly associated with gardens and patios but is hugely popular in schools, around swimming pools, roof terraces, play areas, pet runs, holiday homes, putting greens and much more.
It is a cost-friendly alternative for many families and organisations, is extremely easy to install and requires little maintenance once it has been fitted. This means the property owner can benefit from no watering, no lawnmowers and no weeding. It can be easily trimmed to size to fit a garden of any size, is pet friendly and UV stabilisation means it does not lose colour over time.
Our range of artificial grass surfaces are practical, durable, safe and stylish. These high quality surfaces can also stand up to children's fun and games. Using high grade polymer yarns, these surfaces are built from quality materials that stand the test of time. The laws are dog friendly, mess can be cleaned with ease and mud can be avoided.
We stock a wide variety of grass in our brand new store at Sheepbridge Lane, Chesterfield. For more information on our range of grass carpet or easy grass products or for some advice on which product would best suit your needs, please do not hesitate to contact us and speak to a member of our customer service team.
Related Blog Posts
To help our customers pick the right product and learn more about how our products can be used, we have compiled blogs which can be read by clicking the button below.
Artificial Grass: Introducing our new range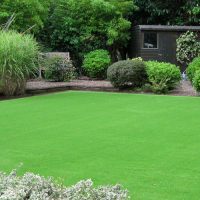 Artificial Grass Visit the new range here We've launched an artificial grass range Artificial grass is the ideal solution for spaces where natural grass struggles to grow. A single artificial grass installation...
read more ❯