Showing all 2 results
Continuous and Intermittent Use Transformers For Worksite Tools & Appliances
Paired with our range of extension cables, forced action mixers and belt conveyors, we stock a range of durable and robust tool transformers which are able to withstand the rough and tumble of life in the back of a pickup or van! Housed in a GPR enclosure and available in a number of different voltages and amps, we will have the perfect intermittent or continuous use transformer for your lighting, forced action mixer, angle grinder, belt conveyor or other appliances. Every transformer we supply allows your appliances to be effectively powered on both construction and domestic sites whilst conforming with strict site safe voltage electric requirements.
For more information on our range of tool transformer or for some advice on which product would best suit your needs, please do not hesitate to contact us and speak to a member of our trained customer service team.
Related Blog Posts
To help our customers pick the right product and learn more about how our products can be used, we have compiled blogs which can be read by clicking the button below.
Product Spotlight: 1220w Paddle Mixer
View Paddle Mixers The Ultimate Guide to the SoRoTo 1220w Paddle Mixer The 1220w Paddle Mixer can be used with a SoRoTo Forced Action Mixer when working with resin bound...
read more ❯
Rubber Mulch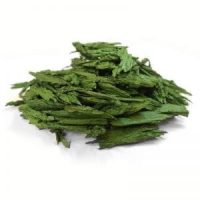 Rubber mulch is an outstanding alternative to traditional wood bark chippings. Useful in both safety and landscaping applications, our range of rubber mulch can be used in either a domestic or a commercial setting.
read more ❯