Showing all 15 results
Paddle Mixers
We currently stock three continuous use electric paddle mixer variants. Each one is efficient, durable and can be used on its own or in conjunction with a forced action mixer. Specially designed by SoRoTo, the paddles mixers are versatile mixers which are used to create consistent and lump-free mixtures each time they are called into action. The versatility of our hand-held paddle mixers make them an incredibly sought after product, each one is able to mix resin binders, plaster, cement, mortar, paint and much more with ease. With added soft start and variable speeds on certain mixers, this ensures greater control of the mixture and helps to reduce the mess created during mixing process whilst soft grip handles also give added comfort during mixes. Each paddle mixer uses a specially designed whisk which is attached to the mixer and draws the material through the rotating blades to ensure that a consistent and lump-free mixture is achieved each time, you can also take a look at our full range of whisks.
For more information on our range of paddle mixers or for some advice on which product would best suit your needs, please do not hesitate to contact us and speak to a member of our trained customer service team.
Related Blog Posts
To help our customers pick the right product and learn more about how our products can be used, we have compiled blogs which can be read by clicking the button below.
How to use a paddle mixer
The ultimate guide to using a paddle mixer Paddle mixers are ideal for quick and convenient mixing of paint, plaster and more. The paddles feature rotating blades to make sure...
read more ❯
SoRoTo Machinery for Plasterers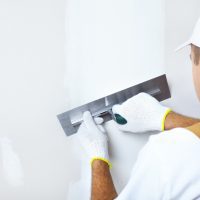 View SoRoTo Products A comprehensive guide to machinery for plastering A plaster mixer is an essential to create a durable and robust finish to existing drywall. Plastering is a process in...
read more ❯
Product Spotlight: 1220w Paddle Mixer
View Paddle Mixers The Ultimate Guide to the SoRoTo 1220w Paddle Mixer The 1220w Paddle Mixer can be used with a SoRoTo Forced Action Mixer when working with resin bound...
read more ❯