Hand Tools
Hand tools can be used either for professional or DIY home use. At GCL Products we have a large range of garden tools, carpenters tools, joiners tools, woodworking tools and more. We stock a number of market leading, world-renowned brands.
Popular products include trowels and floats, hammers and mallets, knives and cutting, measuring, marking and levelling tools, mixing and whisks, sealing tools and cleaning tools.
Ox Tools
OX Tools UK is a world-leading supplier of construction tools, hand tools, bricklaying tools, plastering tools, spirit levels and trowels to the construction industry. Founded in 1974, the brand has a large range of extremely high quality construction products. The OX hand tools brand is recognised as tough, dynamic and dependable.
The Resin Bull
The Resin Bull supplies resin bound stone installers with high quality and innovative tools. Designed for the installation of resin stone driveways for installers alongside other purposes. Resin Bull floats achieve the best results for greater compaction, comfort and control because of their dual handles. Leading UK manufacturers and distributors rely heavily on The Resin Bull.
For more information call us on 01246 418144.
Related Blog Posts
To help our customers pick the right product and learn more about how our products can be used, we have compiled blogs which can be read by clicking the button below.
SoRoTo Machinery for Plasterers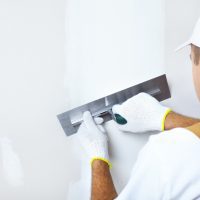 View SoRoTo Products A comprehensive guide to machinery for plastering A plaster mixer is an essential to create a durable and robust finish to existing drywall. Plastering is a process in...
read more ❯