Decking Fixings & Fittings
Showing all 7 results
A range of decking fixings & fittings for use with fully recycled plastic decking boards
Here at GCL Products we stock a fantastic range of products such as decking fixings, clips, screws and pedestals for use with our plastic decking boards which are ideal for securely and discreetly fixing any decking project in place. Some of the fixing products are coloured to match the appearance of our recycled plastic decking boards to ensure they are hidden as well as possible whilst doing their job of securing the boards.
For more information on our range of decking board fixings and fittings or for some advice on which product would best suit your needs, please do not hesitate to contact us and speak to a member of our trained customer service team.
Related Blog Posts
To help our customers pick the right product and learn more about how our products can be used, we have compiled blogs which can be read by clicking the button below.
Solid vs Hollow Composite Decking Board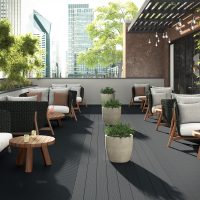 Composite Decking Boards Browse Ecodek here Which is better: hollow or solid decking board? Decking can re-energise almost any outdoor space. Perfect for entertaining visitors in your residential or commercial garden. When it...
read more ❯
Recycled Terrace Boards - Email Campaign November 2017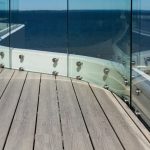 Recycled plastic boards are one of the most versatile products in the GCL range. The usefulness of wood, the durability of plastic.
read more ❯