Showing the single result
Sealing
Sealing tools are used for removing old and smoothing out new applications. Sealant tools can be used on straight or concave joints and will help to provide a professional finish. These tools are quick and easy to use and are available in various sizes.
The OX Pro Sealant Gun is a 500ml lightweight skeleton gun. It is built with highly durable construction and is built with comfort in mind for use over long periods.
Call us on 01246 418144 for more information.
Related Blog Posts
To help our customers pick the right product and learn more about how our products can be used, we have compiled blogs which can be read by clicking the button below.
SoRoTo Machinery for Plasterers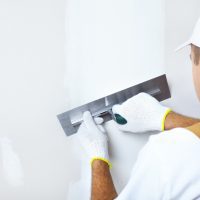 View SoRoTo Products A comprehensive guide to machinery for plastering A plaster mixer is an essential to create a durable and robust finish to existing drywall. Plastering is a process in...
read more ❯