Showing all 6 results
Barrier Mats
Barrier Entrance Matting is heavy-duty matting designed to minimise the risk of slipping accidents caused by a wet floor. It can also help to improve the appearance of floor coverings due to having effectiveness at reducing dirt and moisture taken into a building via a person's shoes. Entrance matting can improve the aesthetic impact of a workplace from the moment visitors arrive. A distinctive surface catches dirt and debris from footwear and tucks it away, ensuring a smart entrance. The entrance matting carpet in our range will not shed or rot to enable it to be a clean, practical solution that stands the test of time. With the investment of an effective barrier mat, the cost of cleaning your premises can reduce as floors require cleaning less frequently than before. The non slip features of the matting mean it is suitable for heavy traffic areas and PVC backing ensures they stay in place. To find out more about our range of entrance matting call 01246 418144 .
Rubber Ring Mats
Rubber ring mats are interlocking rubber mats which can be used individually or connected together to cover a large area. They consist of a small rubber mat with holes which is ideal for restaurants, entrances, swimming pools, agriculture and stables, kitchens and industrial workstations. A 100% rubber build ensures the ring mats are durable and hardwearing. The joints of rubber ring matting are concealed allowing liquid to drain underneath the mat and keep surfaces safe and dry, Using a rubber ring anti fatigue mat can reduce the risk of injury and property damage. The flexible padding helps reduce shock and prevents foot or knee injury and back fatigue. The ring mats are highly versatile and can be used in a large number of environments. The underside of the mat is fitted with strong rubber studs which holds the mat in place and allows water to be effectively drained. They are hygienic and easy to clean.
For more information on our range of entrance matting and rubber ring matting or for some advice on which matting would best suit your needs, please do not hesitate to contact us and speak to a member of our knowledgeable and helpful customer service team.
Related Blog Posts
To help our customers pick the right product and learn more about how our products can be used, we have compiled blogs which can be read by clicking the button below.
Product Spotlight: Gripfoot Anti Slip Tape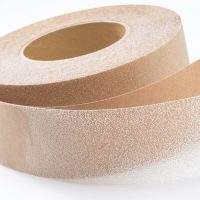 Gripfoot Anti Slip Tape View Gripfoot Tape The Ultimate Guide to Gripfoot Anti Slip Tape Gripfoot Tape is a versatile anti-slip tape which is designed to increase traction and safety. The tape improves...
read more ❯
Product Spotlight: Deckplate Connect Anti Fatigue Mats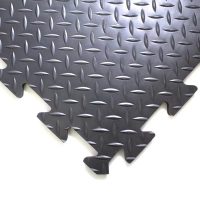 Coba Deckplate Connect View Deckplate Connect Mats The Ultimate Guide to Deckplate Connect Anti Fatigue Mats The Coba Deckplate Connect are designed to provide a more comfortable surface underfoot - ideal...
read more ❯