Showing all 4 results
Gloves
Industrial work gloves are used as PPE to cover and protect hands and wrists from hazards in domestic homes and workplaces. Work gloves are constructed from high quality, protective materials designed to prevent serious injuries including splinters and burns. They can also add to general comfort when completing tasks including comfort when handling rough or heavy materials. Gloves enhance grip on handheld equipment to ensure smooth control and operation.
For more information call on 01246 418144.
Related Blog Posts
To help our customers pick the right product and learn more about how our products can be used, we have compiled blogs which can be read by clicking the button below.
Product Spotlight: OX Tools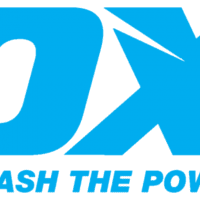 View OX Tools Range The Ultimate Guide to OX Tools Accessories and Tools OX Tools was born in Australia in 1974. Over the last 50 years they have established themselves...
read more ❯