Showing all 3 results
Extension Leads
Extension leads are an important product when working on site with tools and machines such as a forced action mixer. The extension cables we currently stock are compatible with our range of tool transformers and SoRoTo forced action mixers and belt conveyors. The cable and transformers are used to connect an appliance such as a SoRoTo forced action mixer up to a mains electrical outlet to provide power to appliances which run from a 110v or 230v outlet. Without the correct equipment in use, there is a chance that your forced action mixer or other appliances' performance and output may be lowered significantly. You can click on each product to learn more and see if they are compatible with your machine. If you need further guidance please do not hesitate to contact a member of our team.
For more information on our range of extension leads or for some advice on which product would best suit your needs, please do not hesitate to contact us and speak to a member of our trained customer service team.
Related Blog Posts
To help our customers pick the right product and learn more about how our products can be used, we have compiled blogs which can be read by clicking the button below.
Product Spotlight: 1220w Paddle Mixer
View Paddle Mixers The Ultimate Guide to the SoRoTo 1220w Paddle Mixer The 1220w Paddle Mixer can be used with a SoRoTo Forced Action Mixer when working with resin bound...
read more ❯
Rubber Mulch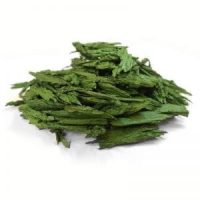 Rubber mulch is an outstanding alternative to traditional wood bark chippings. Useful in both safety and landscaping applications, our range of rubber mulch can be used in either a domestic or a commercial setting.
read more ❯