Showing all 5 results
Protection and PPE
Personal Protective Equipment or PPE is equipment which protects an individual against the health and safety risks at work. PPE can include protective clothing, helmets, glasses and goggles and footwear. Every employer has a duty in regards to the provision and use of PPE at work.
Protective workwear contributes to a safe workplace. It acts to protect employees from hazards and injuries. These can affect the individual's head, feet, eyes, lungs, body and skin.
Industrial PPE includes face masks, gloves, safety eyewear, hard hats and knee pads. At GCL Products our PPE is manufactured by some of the best and most trusted industrial workwear brands. Find out more by calling 01246 418144.
Related Blog Posts
To help our customers pick the right product and learn more about how our products can be used, we have compiled blogs which can be read by clicking the button below.
Product Spotlight: OX Tools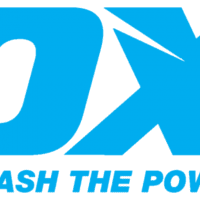 View OX Tools Range The Ultimate Guide to OX Tools Accessories and Tools OX Tools was born in Australia in 1974. Over the last 50 years they have established themselves...
read more ❯