Showing all 11 results
Non-Slip Flooring
Non-slip mats are non-slip premium quality, anti fatigue and slip resistant rubber matting. It includes rubber flooring, rubber matting, rubber sheet, gym mats, playground mats and grass mats. It includes a comprehensive range of non-slip flooring for use in domestic and commercial environments.
The Loopermat Anti Dust Matting Roll keeps entrances clean and tidy with a matting roll design which draws away dust and dirt. The Bubblemat Connect Anti Fatigue Mat is interlocking double-layer anti fatigue matting. This durable and sturdy modular rubber floor mats is available in three interlocking tiles ensuring any size or area can be covered. The Deckplate Connect Anti Fatigue Mats are designed to add comfort underfoot and are ideal for packing stations, assembly areas and production lines. Rubber Tiles are flooring for low level play areas and are available in a choice of colours.
For more information call us on 01246 418144.
Related Blog Posts
To help our customers pick the right product and learn more about how our products can be used, we have compiled blogs which can be read by clicking the button below.
Product Spotlight: Gripfoot Anti Slip Tape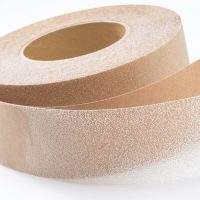 Gripfoot Anti Slip Tape View Gripfoot Tape The Ultimate Guide to Gripfoot Anti Slip Tape Gripfoot Tape is a versatile anti-slip tape which is designed to increase traction and safety. The tape improves...
read more ❯
Product Spotlight: Deckplate Connect Anti Fatigue Mats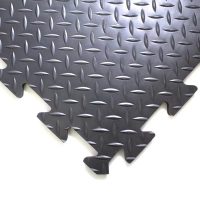 Coba Deckplate Connect View Deckplate Connect Mats The Ultimate Guide to Deckplate Connect Anti Fatigue Mats The Coba Deckplate Connect are designed to provide a more comfortable surface underfoot - ideal...
read more ❯
Rubber Tiles For Glynhir Golf Club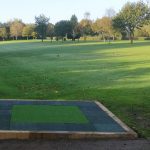 A case study from Glynhir Golf Club who used our rubber tiles to create 18 all weather tees on their golf course
read more ❯