100.009 | Mixer arm (1pc) side
£72.96 exc. VAT £87.55 inc. VAT
Description
Mixer arm (1pc) side
No frequently asked questions added yet. If you have a question, feel free to
contact us
No downloads added yet. If you require something specific please
contact us
.
No videos added yet. If you have a question, feel free to
contact us
To help our customers pick the right product and learn more about how our products can be used, we have compiled blogs which can be read by clicking the button below.
The benefits of a portable forced action mixer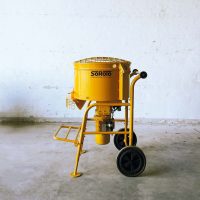 View Forced Action Mixers Portable forced action mixer Forced action mixers are built with ergonomics in mind - they have been constructed to meet the user's needs, increase efficiency and...
read more ❯