Forced Action Mixer Spare Parts
Showing 1–20 of 296 results
Full Range Of SoRoTo Forced Action Mixer Spare Parts
GCL Products Ltd are the only SoRoTo authorised repair centre in the UK, Ireland or Channel Islands, due to this we offer the entire range of forced action mixer spare parts. As we hold the parts in stock, we are able to ship the parts directly to your door or have them fitted to your mixer by our SoRoTo trained staff. As the only authorised centre in the UK, the spare parts we stock have been delivered directly from SoRoTo to ensure they meet manufacturer standards to assure that we are the best and only choice for your SoRoTo spare parts. If your machine is still under warranty then the required spare part(s) and labour costs should be covered by this.
We hold stock of almost the entire range of SoRoTo forced action mixer spare parts including dust controllers, replacement switches, a new set of rubber or steel mixing blades or arms, a complete new motor and gearbox. Click on the following links to see an exploded image of each forced action mixer and a list of its spare parts to help you easily identify which spare part(s) you require:
For more information on our SoRoTo forced action mixer spare parts or for some advice on which product would best suit your needs, please do not hesitate to contact us and speak to a member of our trained customer service team.
Related Blog Posts
To help our customers pick the right product and learn more about how our products can be used, we have compiled blogs which can be read by clicking the button below.
5 steps to make mortar or concrete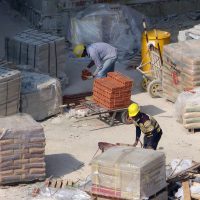 View Forced Action Mixers a guide to mixing cement to make mortar or concrete Cement is a material that can be utilised to bind other components together to make robust...
read more ❯