200.023S | Blade, Hardox steel part, Side-base
Call for price £0.00 inc. VAT
No frequently asked questions added yet. If you have a question, feel free to
contact us
No downloads added yet. If you require something specific please
contact us
.
How to change mixing paddles on a SoRoTo forced action mixer
To help our customers pick the right product and learn more about how our products can be used, we have compiled blogs which can be read by clicking the button below.
How to change paddles on a Forced Action Mixer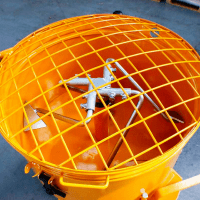 View Forced Action Mixers The ultimate guide to changing SoRoTo forced action mixer paddles Quick paddle removal is one of the key benefits of the SoRoTo forced action mixers. There may...
read more ❯