Showing 1–20 of 24 results
Trowels and Floats
Trowels and floats are ideal for contractors working with mortar, plaster, adhesives and other substrates that require a smooth and precise finish. Trowels and jointing knives are designed to spread plaster, fillers and adhesives with ease.
For more information call us on 01246 418144 or email sales@gclproducts.co.uk.
Related Blog Posts
To help our customers pick the right product and learn more about how our products can be used, we have compiled blogs which can be read by clicking the button below.
New trade counter now open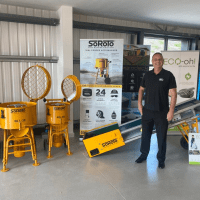 We've opened a new trade shop at our brand new premises at Sheepbridge Lane, Chesterfield, S41 9RX. Open Monday to Friday, we stock some of the most loved brands in the landscaping, groundwork and construction industry.
read more ❯