Ground Reinforcement Grid
Showing all 8 results
SuDs compliant, Strong, Durable and Easy To Install Installations Created Using A Ground Reinforcement Grid
At GCL Products we stock a fantastic range of durable and permeable plastic ground reinforcement grids, all of which have been manufactured from recycled materials. Each product we stock and supply is incredibly versatile and can be used on car parks, driveways, paths, golf courses, access routes, walkways, equestrian areas, camp sites, agricultural areas and so much more. The strength of each grid we supply is more than enough to support the weight of cars and vans, but by far the best product in the range is our very own X-Grid which is able to withstand up to 420 tonnes per square metre when unfilled! As well as their strength, using ground reinforcement grids will also give you a huge number of benefits that other paving products cannot including permeability. Being permeable means that any rain or water which falls onto your installation area is able to drain away naturally through the products open structures and into the ground below. This permeability prevents surface water build up on your project and also helps take pressure off modern drainage routes which are regularly overwhelmed and flood. If installed correctly onto a good sub-base, our cost-effective paving products will help provide you with a strong, migration free, low maintenance, porous, weather resistant and long lasting reinforced area.
X-Grid – 100% Recycled Plastic Ground Reinforcement Grid
X-Grid is our very own durable and long lasting plastic ground reinforcement grid manufactured here in the UK from 100% recycled plastic waste. Its unique formulation and design gives each panel unrivaled benefits such as being able to withstand up to 428 tonnes per sqm unfilled, being chemical, weather and UV resistant to ensure it will not break down or rot away over time – giving X-Grid a service life of up to 25 years. The special open structure of X-Grid means each panel is strong, reduces gravel migration and is both fully permeable and SuDS compliant which allows water to flow freely and maintain our natural drainage routes. As well as these benefits, X-Grid is also incredibly easy to install thanks to its lightweight frame and slot and peg connection system, when independently tested, 100m² of X-Grid could be installed in one hour by one person! You can learn more about our fantastic and versatile grid by visiting the product page.
GP40 – Plastic Porous Paving System
GP40 is a versatile and fully recycled plastic ground reinforcement grid. Designed to have a high void ratio, you will be provided with a strong, durable and permeable surface which can withstand the weight of vehicles whilst allowing surface water to drain away naturally. GP40 is an eco-friendly and SuDs compliant grid system which is lightweight, weather resistant, easy to install and able to withstand up to 250 tonnes of compression per square metre. As GP40 is manufactured from plastic, it carries a few benefits of plastic such as being weather and UV resistant so will not break down over time, prolonging its service life.
TruckPaver – Heavy Duty Truck Paving System
TruckPaver is a fully recycled plastic, heavy duty ground reinforcement grid. Known for its strength, permeability and durability, this lightweight and interlocking product is simple to install and large areas can be installed by just one person. The unique formulation and design means 1m² of this heavy duty paving product is able to withstand up to 1500 tonnes of pressure whilst being resistant to chemicals, weather and UV rays to lengthen its service life. Despite its large nature, TruckPaver also has a high void ratio and is fully permeable meaning rain and water can drain away naturally to help reduce surface water build up.
RecoPave 80 – Heavy Duty Plastic Paving System
RecoPave is a heavy duty ground reinforcement grid manufactured here in the UK from 100% recycled polyethylene. Due to being made from recycled plastic, each RecoPave panel is strong and durable whilst also being chemical, weather and UV resistant giving it a long service life. The lightweight frame and interlocking connection system make installations simple too with one person able to lay large areas in a short amount of time. The unique design also gives maximum strength as 1m² of RecoPave is able to withstand up to 300 tonnes of compression. As well as strength, the open design makes it SuDs compliant and allows for natural water drainage to help reduce localised surface water build up.
How To Install A Ground Reinforcement Grid
To create effective and long lasting ground reinforcement grid installation, here is a rough X-Grid install guide, you can find full installation instructions in our downloadable product guides which are found in the download tabs on product pages:
Firstly, mark out the area to be excavated and dig down to an appropriate depth according to the intended use (Typical dig depth is around 200mm).
Second, install perimeter edging which is substantial enough to retain the grid installation and eliminate lateral movement of the surface if required.
Third, compact MoT type 1 or 3 in layers of 50mm to achieve a final depth of around 150mm.
Next, lay and secure a sheet of woven membrane across the MoT sub-base area.
Then, onto the membrane, lay a 5-10mm thick layer of sharp sand to the entire area and level out
After, begin laying your X-Grid ground reinforcement grids. Start in one corner, lay one panel at a time and simply connect each neighbouring X-Grid panels together and repeat until the area is covered.
If needed, X-Grid can be cut using a hand or power saw to fit into your specified area or to navigate around obstructions and curves.
Once installed, fill your X-Grid with soil and seed or gravel or aggregate. Preferably a 10-20mm diameter, well graded and angular material which helps reduce migration.
If required, compact the surface of your X-Grid using a light vibratory whacker.
Finally, if you find any low areas, refill these spots with gravel or further soil until you are happy and begin using your now reinforced area.
For more information on our range of ground reinforcement grids or for some advice on which product would best suit your needs, please do not hesitate to contact us and speak to a member of our trained customer service team.
Related Blog Posts
To help our customers pick the right product and learn more about how our products can be used, we have compiled blogs which can be read by clicking the button below.
Why X-Grid is ideal for golf courses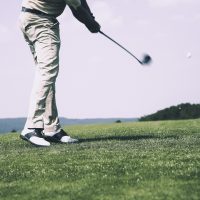 Gravel Driveway Grid View X-Grid Range X-Grid is suitable for a range of golf course applications There are a number of golf course applications that X-Grid could be - and indeed...
read more ❯