Showing all 5 results
A resin bound gravel surface is the ideal solution to areas that are prone to flooding, as the gravel construction is SUDS compliant and allows rainwater to soak through to the floor.
Why choose resin bound driveways?
A resin bound driveway allows water to soakaway from the surface via gaps in the stones. Depending on the size of aggregate used determines the size of the gap. It is a legal requirement for new houses to have a certain amount of porous area. This means houses can no longer be built on tarmac and concrete which covers every plot of land.
SUDS compliance means that future planning is designed to reduce the potential of flooding on urban developments and not contributing to possible flooding. Drainage for resin bound solutions can help ensure this.
Increasingly in recent years, resin bound driveways have become popular in the UK. They are attractive but they also have no loose gravel yet enable water to drain through the surface effectively.
What is domestic channel drainage?
Channel drainage is easy to fit due to interlocking bases and grates. Cut the product to size, clip on grates and simple bed the channel drain into concrete.
Underground domestic drainage channels provide a neat, tidy and effective way to remove standing water and distribute it along a natural water course away from your property. Our solutions suit your project: whether domestic or commercial.
Channel drainage is made up of an enclosed channel with grating over the top to keep out debris. They are installed adjacent with the surface of the ground, at a point where surface water is likely to roll towards. Linear channel drainage is affordable, elegant and simple. It can minimise costly underground pipework installation whilst working to ensure surface water is removed from a paved area.
RecoDrain is an innovative, strong, modular and long-lasting channel drainage solution. It can be used for a wide variety of applications to assist with drainage. It is manufactured from 100% recycled plastic in 500mm lengths, and as many pieces as you need can be connected together. It is easy to install and helps to reduce suface water and increases the prevention of flooding.
A four-way connector and an adaptor are also available.
To find out more call us on 01246 418144.
Related Blog Posts
To help our customers pick the right product and learn more about how our products can be used, we have compiled blogs which can be read by clicking the button below.
Artificial Grass: Introducing our new range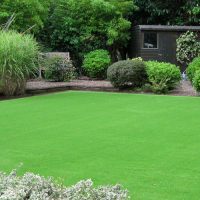 Artificial Grass Visit the new range here We've launched an artificial grass range Artificial grass is the ideal solution for spaces where natural grass struggles to grow. A single artificial grass installation...
read more ❯