SoRoTo Forced Action Mixers
Since the founding of the company in 1986, SoRoTo have been the manufacturers of the original forced action mixer. Company founder Benny Andersen, whilst working as a bricklayer, realised he lacked a small machine which would be portable and compact enough to use on indoor masonry jobs. Concluding that there wasn't a product suitable for him to use, he set about designing his own. With the ability to be transported by a single individual, SoRoTo forced action mixers are powerful and portable, enabling you to mix right where you work.
Durability is one of the most important properties of any tools and machinery used in construction, SoRoTo understand this fact and use it as the basis of their designs. The carefully selected gearbox and motor are designed for use in practically any environment, with an operating temperature range which far exceeds normal conditions, they are designed to endure a harsh life on construction sites.
SoRoTo mixers are the UK's premium brand for mixers used in resin bound gravel, screed, plastering, masonry and more. GCL Products Ltd are the UK's main distributor of SoRoTo mixers and offer the complete range to customers, both end-user and channel sales partners.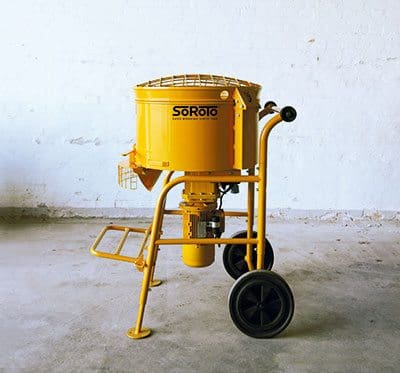 Suitable for mixing:
| | | |
| --- | --- | --- |
| Liquid Screed | Mortar | Resin Bound Gravel |
| Concrete | Wet Pour Rubber | Epoxy Resins |
Showing all 6 results